HL7 FHIR® US Core Implementation Guide, v4.0.0 – STU4
The US Core Implementation Guide is based on FHIR Version R4 and defines the minimum set of constraints on the FHIR resources to create the US Core Profiles. It also defines the minimum set of FHIR RESTful interactions for each of the US Core Profiles to access patient data.
ONC Regulatory Text Citation:
ONC Certification Criteria:
This version of the IG is an ONC SVAP 2022 approved standard.
HL7 Project Insight ID:
1372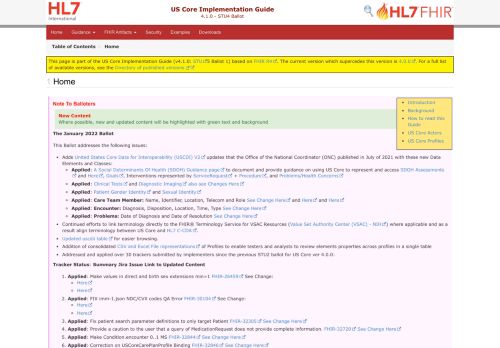 Specification Status

Status Date: